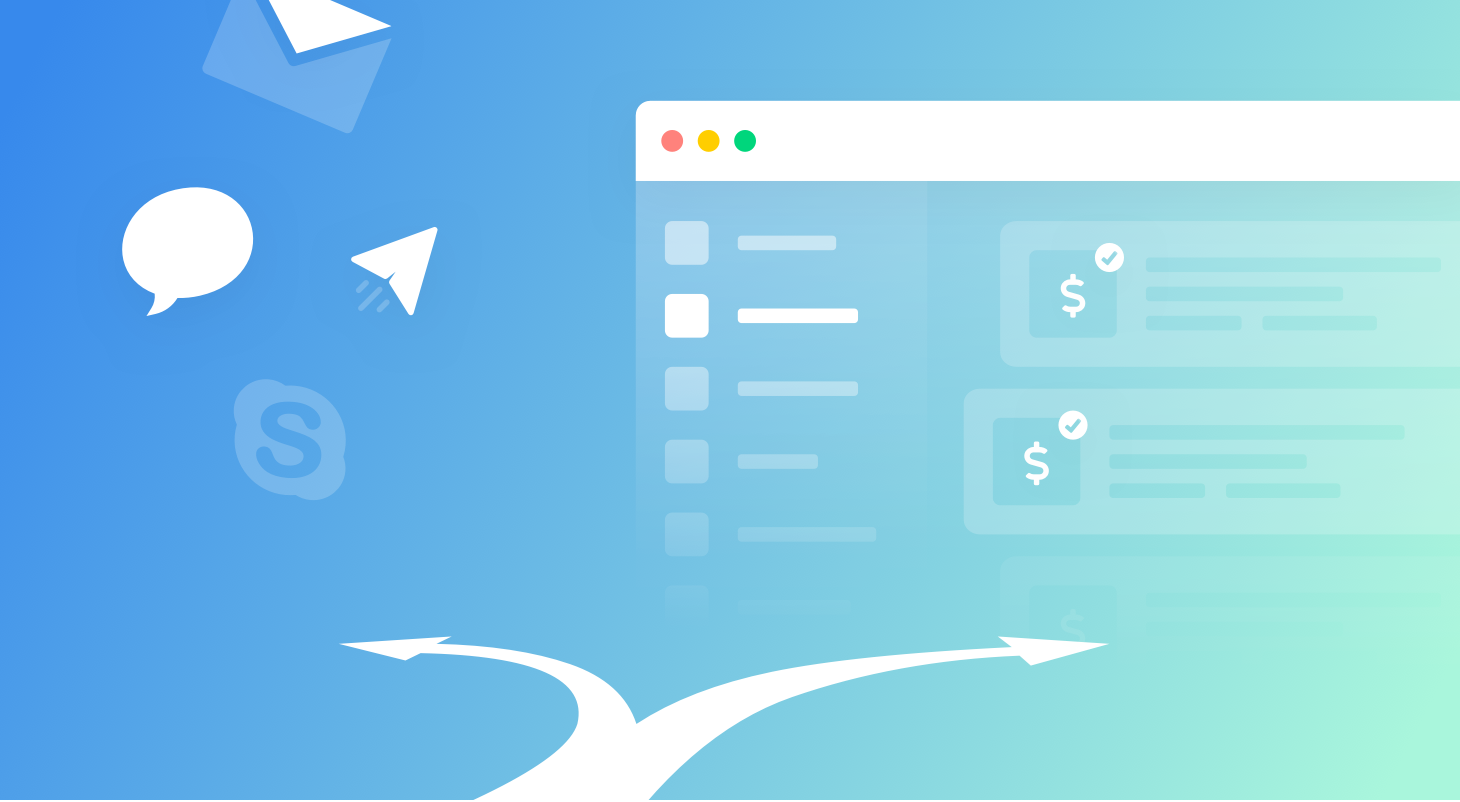 Whether you're planning to start an SMM service reselling or providing business, you need an outlet of some sort where you can receive customer orders. In our post about getting started as an SMM service reseller, we mentioned that there are 3 main ways to sell such services: via Skype, an SMM agency, or an SMM panel. These ways apply to all methods of making money off selling SMM services, which means that it's all the same for providers as well.
What makes SMM panels stand out among other ways of selling SMM services?
More and more people start purchasing SMM panels in order to grow their SMM service reselling or providing businesses. But why exactly do they make that decision? What are the benefits of owning a panel instead of selling SMM services any other way? Let's break it down.
Panels simplify SMM service reselling and providing
The main reason why SMM service resellers and providers choose SMM panels is that they help make their business management much easier. Automated processes save a lot of time that can be otherwise spent on setting everything up and making sure services really work and there are no glitches, etc. Of course, there are different sources where you can get SMM panels from, which is why it's important to choose the one you can trust.
With SMM panels based on our platform, you have the luxury of forgetting about any problems regarding panel maintenance, since it's our team's job to take care of it. It's done to ensure that you, as an SMM panel reseller or provider, can dedicate all your precious time to growing your business.
This is why SMM panels differ so much from SMM agencies: with an agency, you have to create a website on your own (or hire someone to do it for you), make sure it works well enough for your customers and that there's current information for them to refer to, etc. Moreover, if you have an agency like that, you can't advertise that you're selling likes, followers, views, etc since it's unacceptable for agencies to offer services that fabricate engagement in a way. It's the reason why SMM agency owners have to be extra careful with their ads in order to maintain a good reputation online.
By purchasing an SMM panel, you get access to a ready-to-go solution that allows you to spend way less time worrying about technical problems and focus on increasing your customer base instead. In addition, it's a pretty straightforward way of targeting your reselling or providing business: more and more people start looking up SMM panels since it's such a popular way of offering SMM services nowadays. A lot of customers are now well aware of what exactly SMM panels are, which is why they already know that those are the places they should visit to purchase affordable SMM services.
SMM panels are designed to help you grow your business
With the help of an SMM panel, you can keep everything super organized. This is how it's possible to effortlessly keep track of all your orders and have your customers' data in one place. It's extremely important since you won't miss a thing this way, thus avoiding problems like losing something or getting your orders mixed up. Such problems often happen when providers or resellers choose Skype to sell their services. It's clear why people used this method to run their businesses before but it's really not worth opting for it now and risk losing your customers. That's why selling SMM services via Skype isn't recommended anymore — there are way better options that are affordable and way more reliable.
Even if you're just starting out as a reseller and aren't ready to commit to paying for regular SMM panel maintenance yet, you could consider going for a child panel instead. If you don't know what child panels are and would like to learn more, read our post Child panels: what are they and how do they differ from regular SMM panels?.
Panels also give more options to improve SMM services that you want to sell. For example, our platform has a lot of great features that help enhance providers' services and give customers exactly what they want to purchase. To learn more, check out all our features.
In addition, if you're looking for the most secure way to run an SMM service reselling or providing business, you really can't go wrong with panels that are based on our platform. We offer powerful DDoS protection, free SSL certificates, regular backups, and more.